So I am in this group and we are doing this cute little challenge with many mini challenges. Here is one where I had to do a LO about a medication within 24 hours. I think it came out kind of cute, and who would ever scrap this but I did and it's totally me.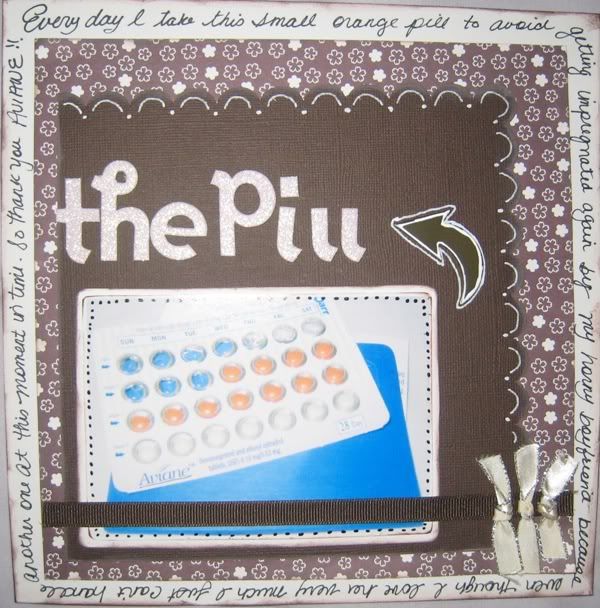 I'm also in another group (I'm such a group whore sometimes) and there is another challenge I am trying to complete there as well. The challenge was to scrap a conversation with a loved one. That's mostly difficult cause my conversations with loved ones aren't always that fabulous and rare at that. So this is what I came up with.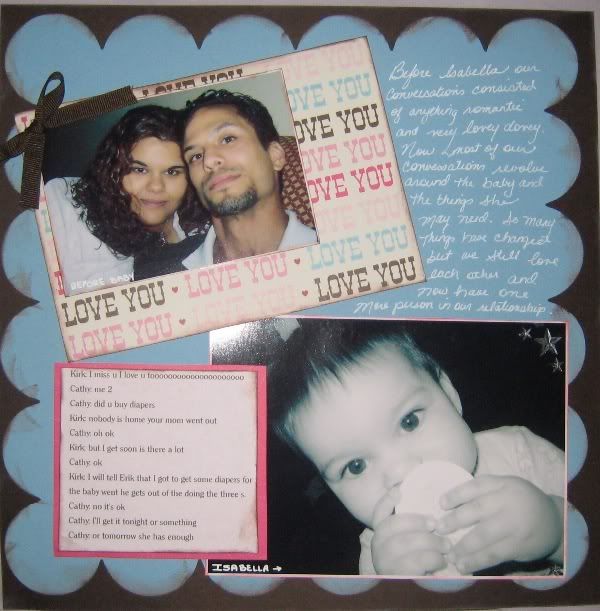 It's not my best work but it's hard coming up with a lo that's due tomorrow and it's 11 o'clock at night and you have to be up by 6:30. I know complaining, but I had a fun time trying to make a quick LO and I think it worked out good.