So there's this fabulous site
Unpubbed
Here is the LO we are supposed to lift this week ...
Here
Here is my interpretation of that LO and my entry for the challenge.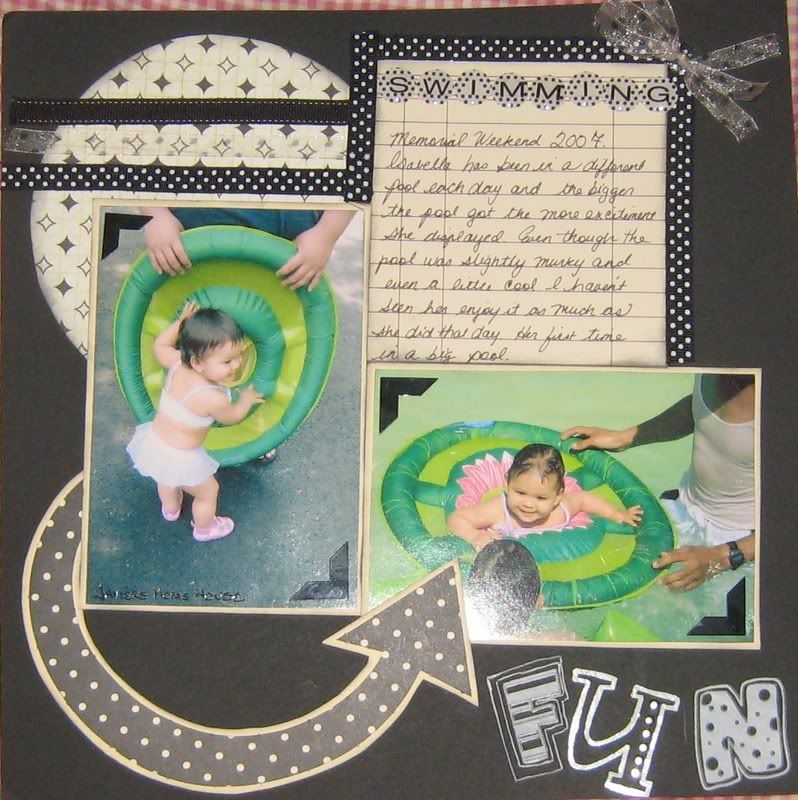 The pictures are of my daughter and one of her many weekend adventures into the pool. She loves the water so much I predict there will be many pictures and
LO's
of her in the pool this summer. I should probably make a book about just her and water because it's one of the things she loves so much besides her soft fleece blankets.