Here are the remainder of the inserts as well as the tin itself. Since there are not enough inserts I think I will probably do some more sections to completely fill the tin to capacity. Here is what I finished up: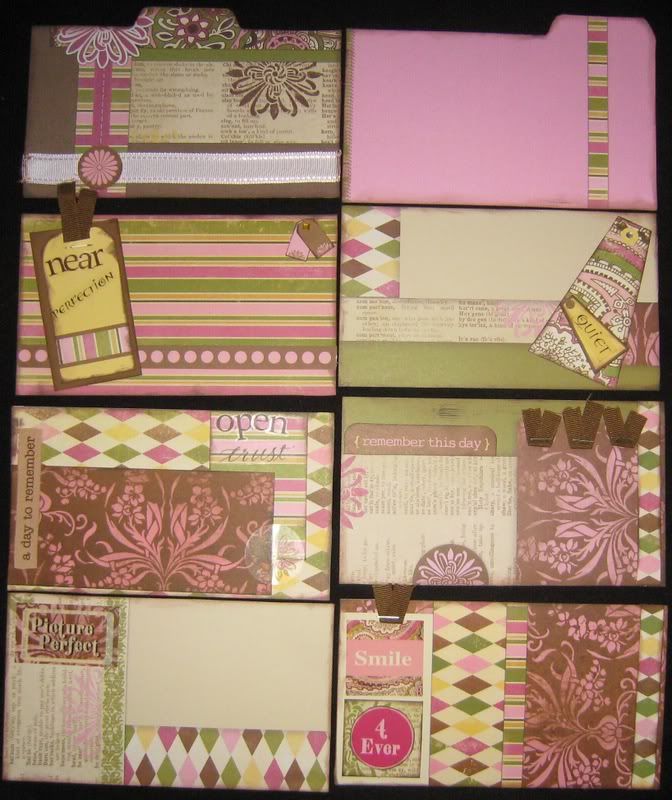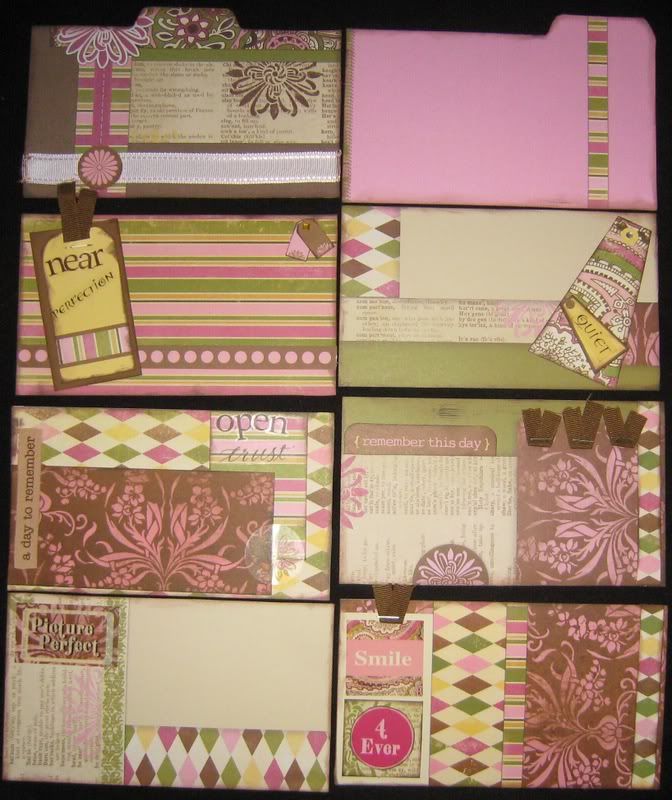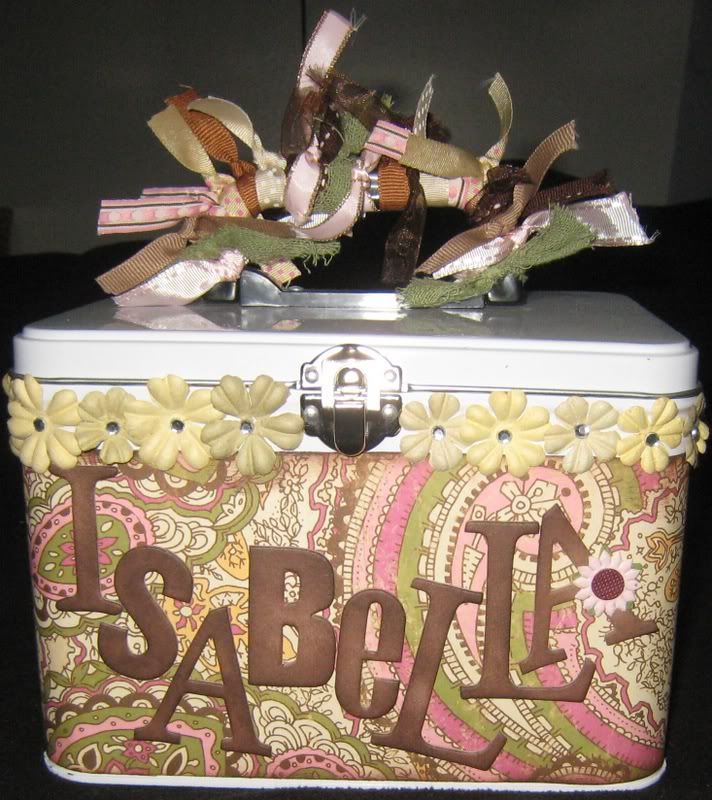 I really liked how everything turned out, I know that when she grows up she will have so many memories to look at and share with everyone else. I do this more for her to document her life as it goes on. I know there will be much appreciation for them.
I did another LO as well, but unfortunately I cannot post it yet or I will be kicked out of that competition, so I'll be posting it on Friday. I thought it came out sooo cute too, but we shall see how well it does. On the other hand tonight I should be scrapping some more if I have time. Because I saw some organizers are on sale at one of the local stores, I might be doing that for a couple days. Going to tear down my desk and destroy it and then put cubes up. Can't wait I'm so excited to finally possibly have all my stuff well organized!! Anyone want to help?