So I killed two birds with one stone so to speak. I had a challenge of using three patterned papers, and a challenge where I had to lift the first LO on the list for Two Peas Gallery. Worked out really cute because I've been dying to scrap this picture of my brother. I swear he always has silly things on his head. We were actually talking about how he should do a photo a day with something weird on his head every time. It would at least be entertaining. Here's the LO I did:
Just to give recognition to the person I lifted from. The lucky person to be the first on two peas at that very moment was
amytangerine
. Here is her LO: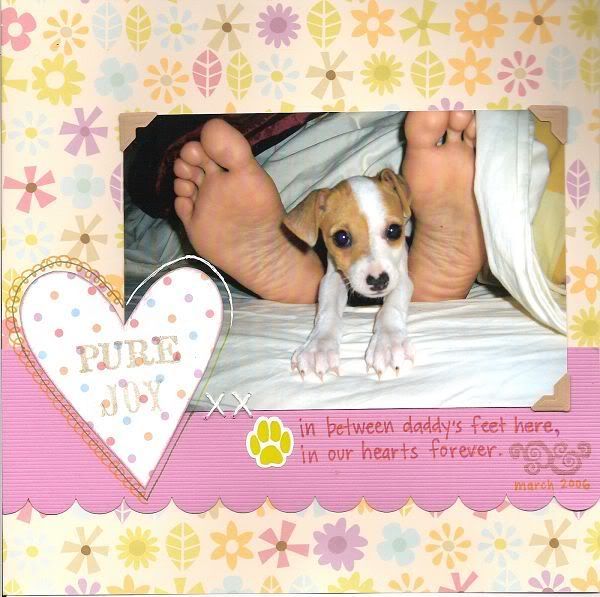 I love challenges because it gives me a purpose to get off my butt and start scrapping, deadlines are even better because they make me have to and want to do them as quickly and as cutely as possible. I love lifting too, which reminds me I need to get to work on my
scrapjacked
LO. It will be my first since discovering this whole blogging community, I was in the dark ages.