So I saw this in a group that I'm in and have been dying to try it. Sure enough I had time last night since I pretty much took my desk apart and everything is sitting on a table and the floor, I bought cubes yesterday to organize all my stuff. This should definitely be fun to go through everything and realize that I had stuff I didn't know I had. Oh to be a scrapper with so much stuff, it's fabulous. So major cleaning this week and throwing out lots of stuff. It will be sad to part with but honestly what am I going to do with soooo many scraps and what not. The foamies luckily I gave it to my 8 yr old cousin and she loved them.
So Mother's day is coming up soon. My goal is to make everyone a scrapbook in a box. It's a really cute idea gift and after I finished my first one last night I really have to agree with that. I will be doing one for my mother, my cousin, my friend, and my boyfriend's mother. It was relatively easy and quick. I did the one for my cousin last night, unfortunately I couldn't put the pictures in because my printer didn't want to play nice. But here are the pictures without the pictures (which will go in the white spots):
This is the box closed: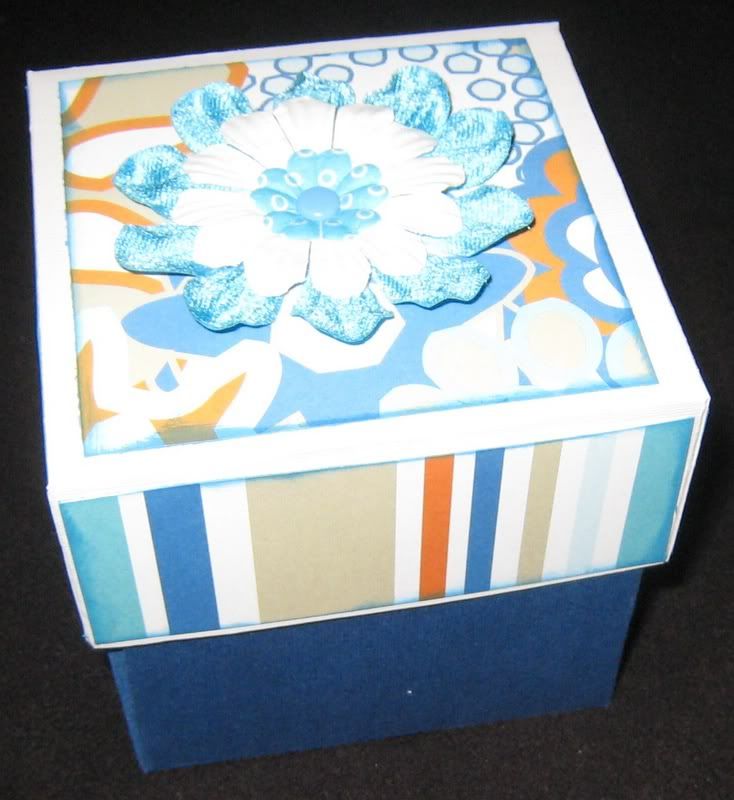 This is the first layer: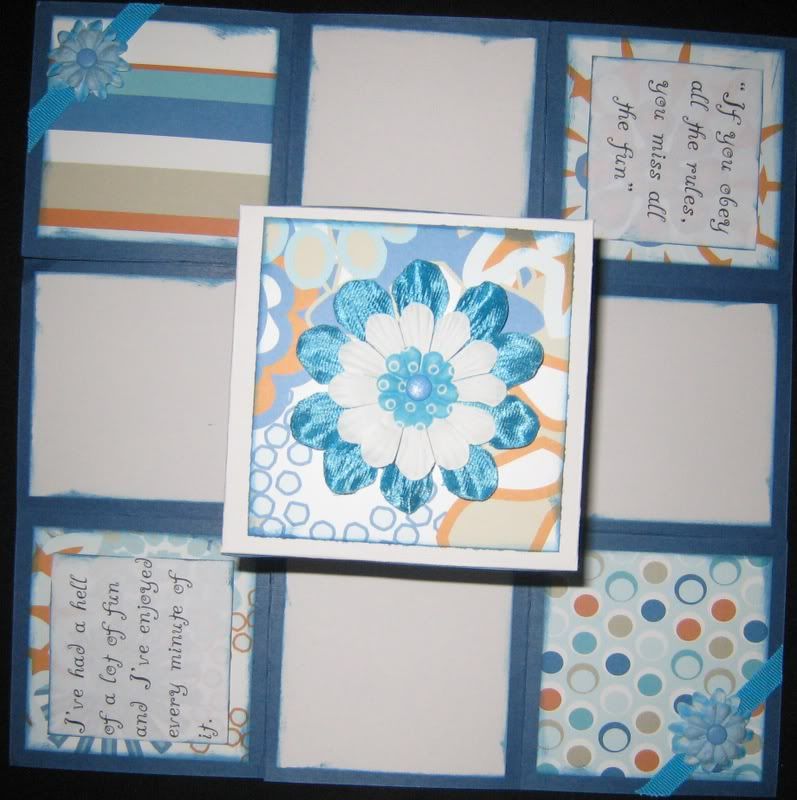 The second layer: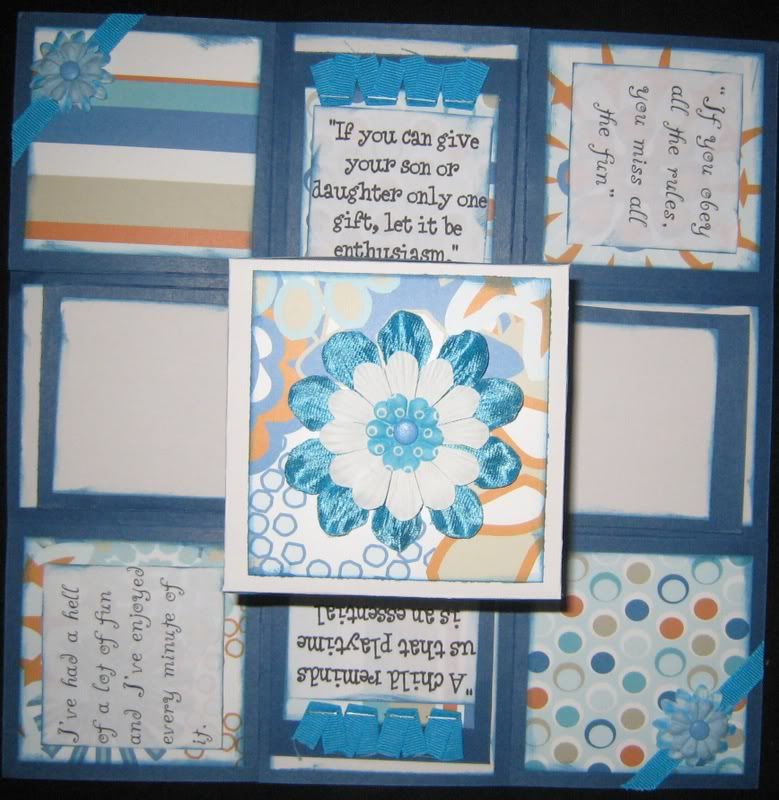 The third and final layer of the box: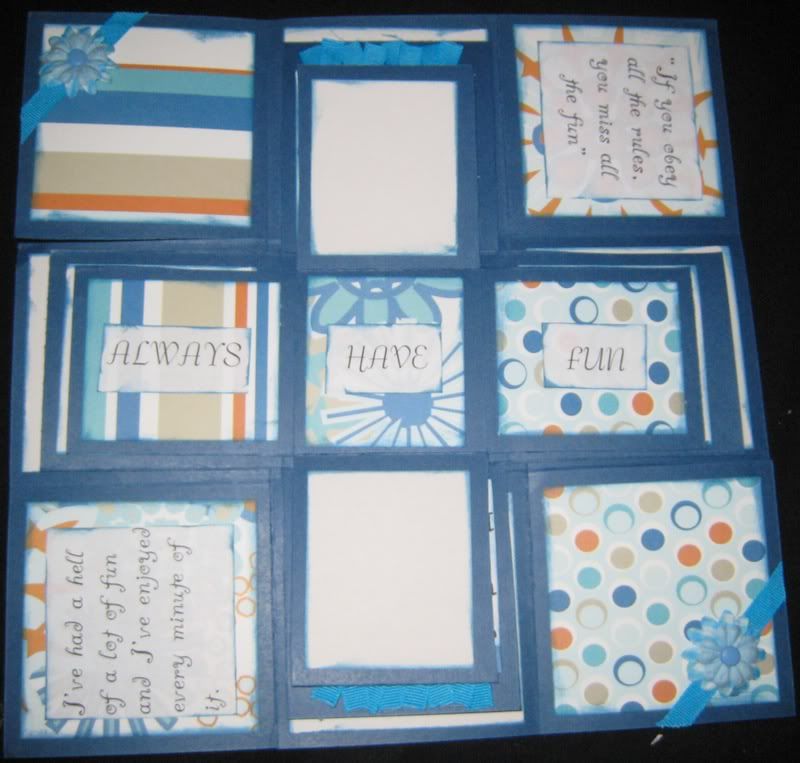 It was really fun to make and I can't wait to make even cuter ones. If anyone wants instructions please let me know. They are great for gift giving!