I finally got some circle journals and finished that so I could send it off on Monday. Here is Kelly's, which was to make a scrapbook about a roadside shrine. Which luckily I found a fabulous one near Kirk's house that the Mexicans made of a tree stump that they think looks like the Virgin Mary: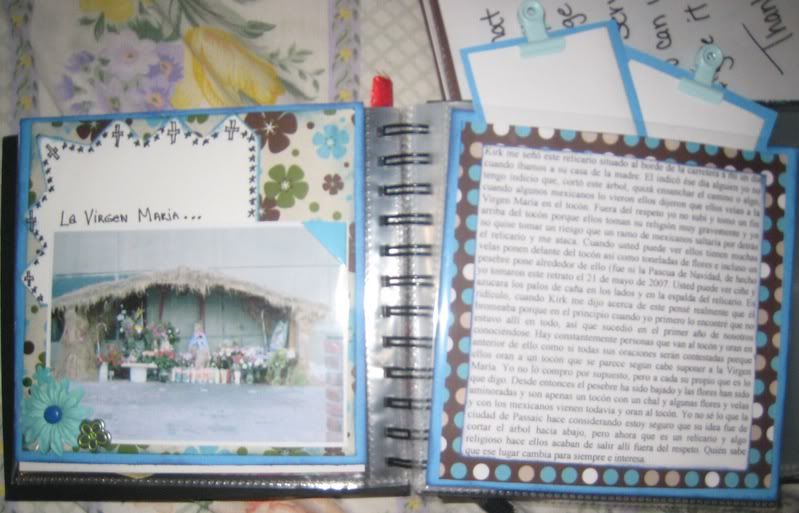 Here is the second circle journal I received which asked to write about a service provider that you dislike the most. I of course put my old health benefit provider because they just sucked.
Lastly we had a felt challenge, this is the first time I've worked with felt and sewing on with the floss thread. It's my first attempt so don't laugh too hard hehe.