I altered this for my friend who turned 16 yesterday. She loves pinks and browns so I thought it would be perfect to use the BG Blush line that is just adorable. I could have done more with this I'm sure but it was a last minute decision and I think it turned out pretty well. It was also the first time I used mod podge. It was kind of fun using it hehe, I am definitely going to try to get into altering more stuff. But right now I'm working on a baby shower mini scrapbook that my father committed me to without asking, got to love the fam!
This is the front/side/top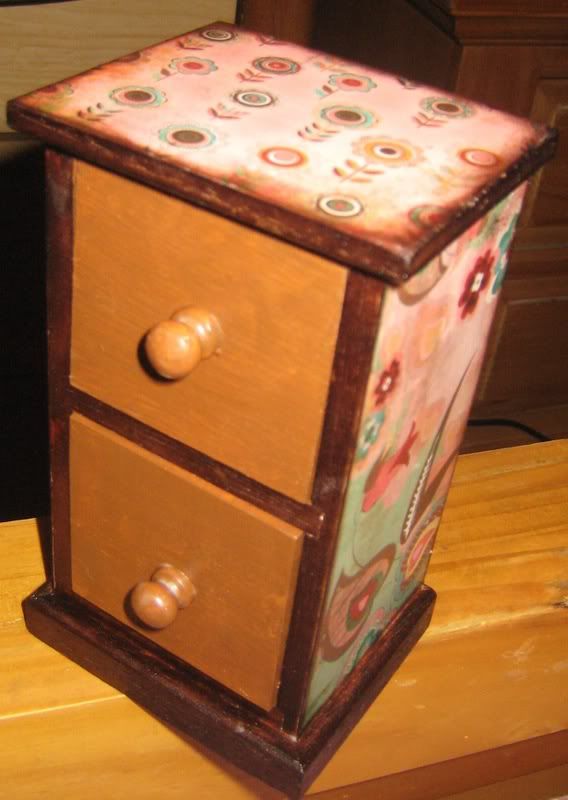 Here is the back/side/top
It's not 100% perfect ... but honestly who does a perfect job their first try. Not I that's for sure, but it is adorable and she loved it, so that's all that really mattered.